CLIENTS
Naturally international, our clients dot the globe, as do their professional partnerships. We nurture our presence in the East Asian market and maintain our European relations with ongoing projects across the UK, Switzerland, France and Italy.
PORTFOLIO
Brands and partners that we've had the pleasure to collaborate with.
SERVICES
We pride ourselves in facilitating meaningful connections for our clients and creative talent through our extensive industry knowledge and international network of contacts.
PUBLIC RELATIONS
Editorial & Showroom Management
Celebrity Placement
International Media Relations
MARKETING & COMMUNICATIONS
Marketing strategy
Communications strategy
Copywriting
STRATEGIC BRANDING
Brand Strategy
Brand Management
Strategic Creative Briefing
CONSULTING
Sustainable Solutions & Communications
Retail Direction
Business Development
EVENT MANAGEMENT
Concept Development
Coordination
Invitations, Guest List & Follow-up Management
COMMUNITY MANAGEMENT
Social Media Strategy
Content Curation & Posting
Engagement and Interaction
PROFILE MANAGEMENT
Market Research
Collaboration Pitching & Negotiation
Project Management
INTERNATIONAL MARKET MANAGEMENT
Culture Research
Dual-location Brand Management & Project Management
CONTACT
We'd love to hear from you, let's chat! Connect with us via email & subscribe to our newsletter.
OFFICES
LONDON
Brody House 301
Strype Street
London, E1 7LQ
GENEVA
Route de Céligny 77
1298 Céligny CH
SHANGHAI — in partnership with V/Collective
Huitai Building, 9 floor, n°430
Xujiahui Road, 200020
Shanghai, China
MAY is a London-based communications agency that bridges knowledge, ethics and influence across the fields of fashion, design and lifestyle. Scroll down to learn more or continue to our stories.
RAFAEL KOUTO an avant-garde and experimental take on fashion
Distinctive visionary aesthetics, characterised by the designer's Swiss heritage and Togolese origins.
Established in 2017, Rafael Kouto reflects our increasingly globalised world by merging West African and Western European cultures. An uncompromised approach to sustainability, Rafael exclusively uses the technique of pre-and post-consumer upcycling to create new clothes and accessories. The collections are remade in Switzerland with local producers, refined through traditional couture and local hand-crafting techniques.
Rafael Kouto aims to democratise access to high-quality circular fashion solutions, setting himself apart from the mass market offer of fast fashion. The label thus works towards accountability and transparency,  intending to advance environmental sustainability.
His vision for the future of fashion has already earned him substantial recognition. Rafael's work has been featured in British Vogue, Vogue Italia and DAZED, among other prominent publications.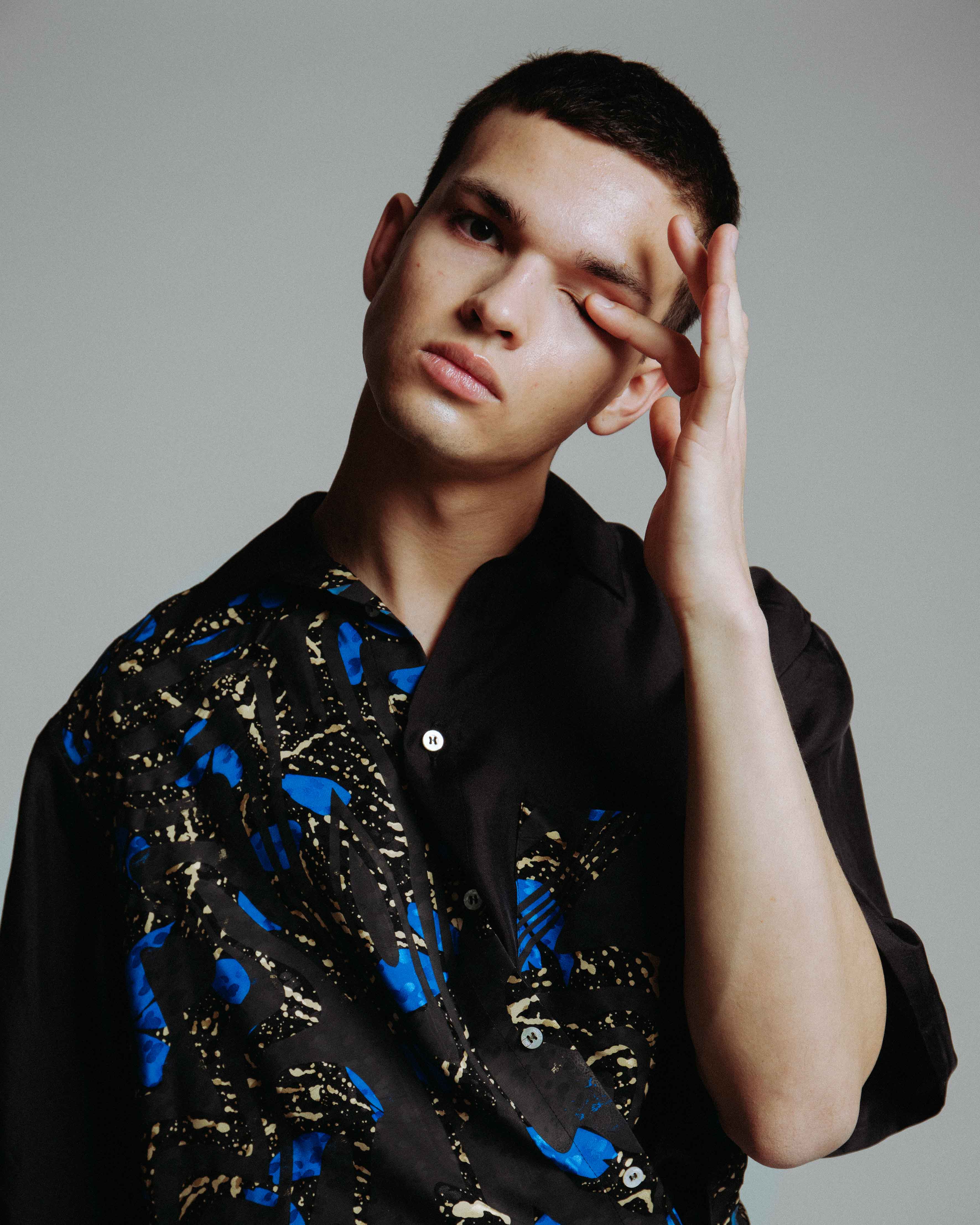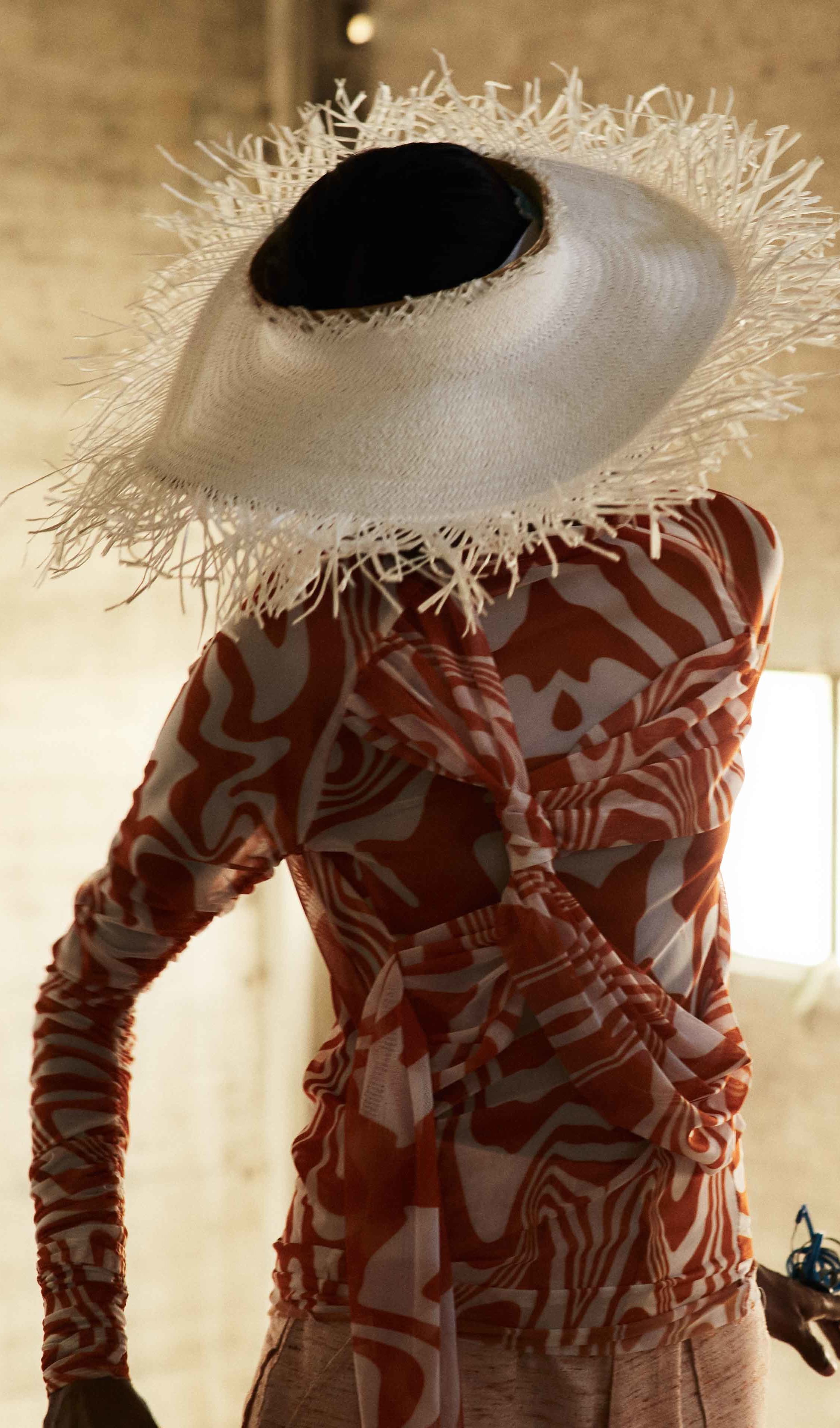 Born in Lucerne and of Togolese origins, Rafael is currently based in Zürich. He graduated with a BA in Fashion Design (2014) and with an MA in Fashion Matters at the Sandberg Institute in Amsterdam (2017).
His vast repertoire of industry experience includes Alexander McQueen, Maison Margiela, Ethical Fashion Initiative – United Nations and recently Diesel.
Rafael won the Diesel Award and the Lotto Sports Award (International Talents Support Award 2019), the Swiss Design Award 2018 & 2019, and the Gebert Stiftung Designpreis in 2020.