CLIENTS
Naturally international, our clients dot the globe, as do their professional partnerships. We nurture our presence in the East Asian market and maintain our European relations with ongoing projects across the UK, Switzerland, France and Italy.
PORTFOLIO
Brands and partners that we've had the pleasure to collaborate with.
SERVICES
We pride ourselves in facilitating meaningful connections for our clients and creative talent through our extensive industry knowledge and international network of contacts.
PUBLIC RELATIONS
Editorial & Showroom Management
Celebrity Placement
International Media Relations
MARKETING & COMMUNICATIONS
Marketing strategy
Communications strategy
Copywriting
STRATEGIC BRANDING
Brand Strategy
Brand Management
Strategic Creative Briefing
CONSULTING
Sustainable Solutions & Communications
Retail Direction
Business Development
EVENT MANAGEMENT
Concept Development
Coordination
Invitations, Guest List & Follow-up Management
COMMUNITY MANAGEMENT
Social Media Strategy
Content Curation & Posting
Engagement and Interaction
PROFILE MANAGEMENT
Market Research
Collaboration Pitching & Negotiation
Project Management
INTERNATIONAL MARKET MANAGEMENT
Culture Research
Dual-location Brand Management & Project Management
CONTACT
We'd love to hear from you, let's chat! Connect with us via email & subscribe to our newsletter.
OFFICES
LONDON
Brody House 301
Strype Street
London, E1 7LQ
GENEVA
Route de Céligny 77
1298 Céligny CH
SHANGHAI — in partnership with V/Collective
Huitai Building, 9 floor, n°430
Xujiahui Road, 200020
Shanghai, China
MAY is a London-based communications agency that bridges knowledge, ethics and influence across the fields of fashion, design and lifestyle. Scroll down to learn more or continue to our stories.
PATRICK MCDOWELL sustainable fashion powerhouse
A driving force in reinventing luxury fashion and reducing the global impact of the fashion industry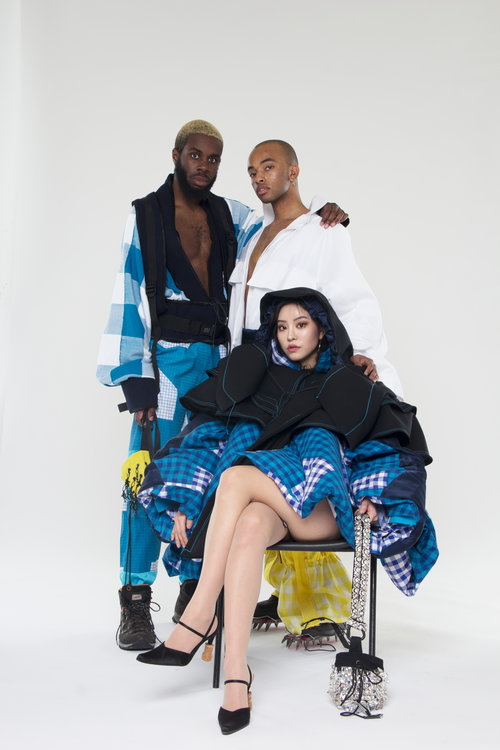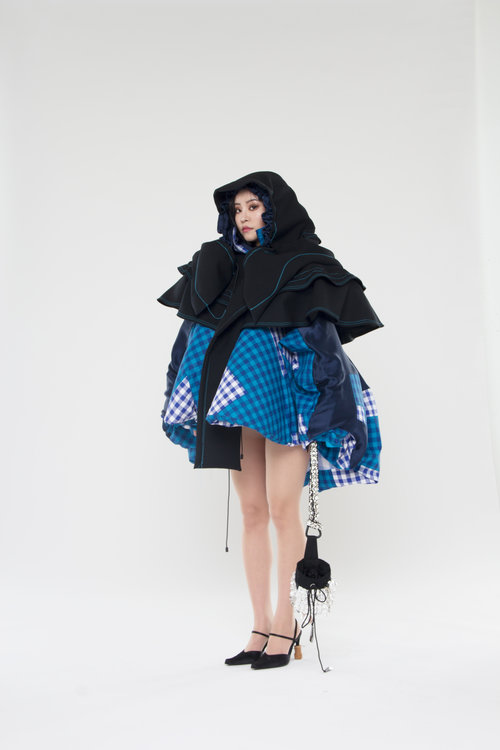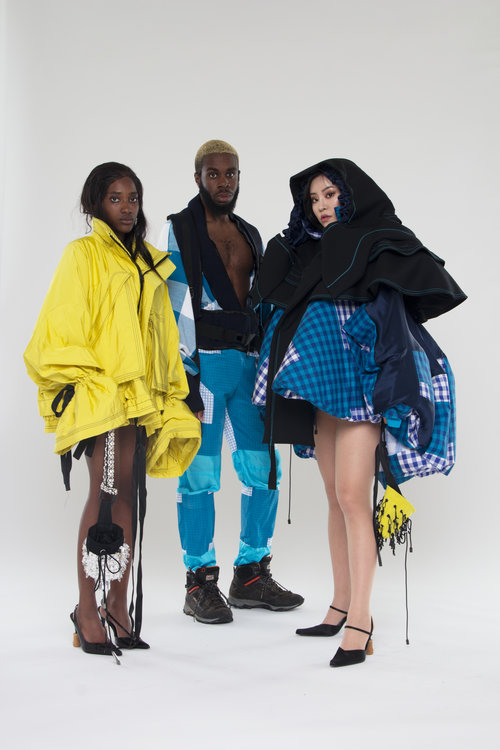 Patrick McDowell, Liverpool born designer, is captivating the fashion industry just months after finishing his degree. Since graduating from Central Saint Martins with a BA in Womenswear earlier this year, Patrick has been turning heads ever since. From gracing the cover of the September Issue of Elle UK to being featured in publications including Vogue Italia, Dazed and L'Official USA, to becoming a favourite of singers Rita Ora and M.I.A on and off stage, Patrick is making his name known in the fashion industry.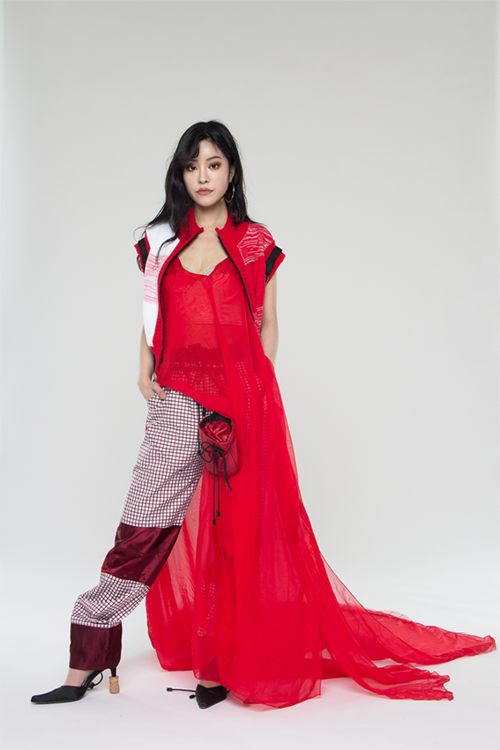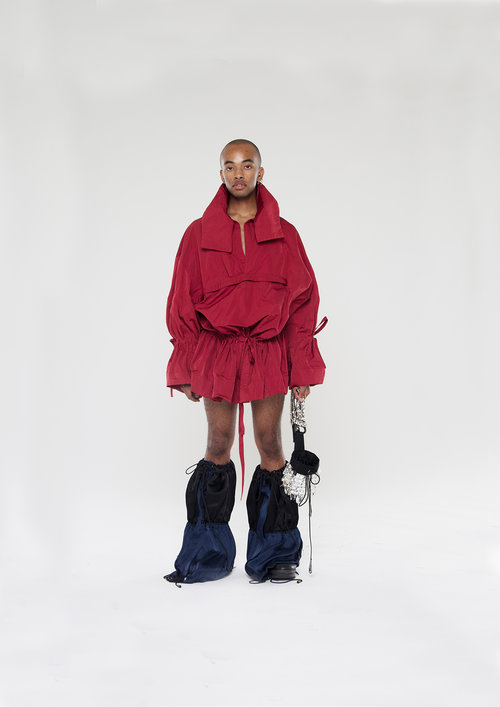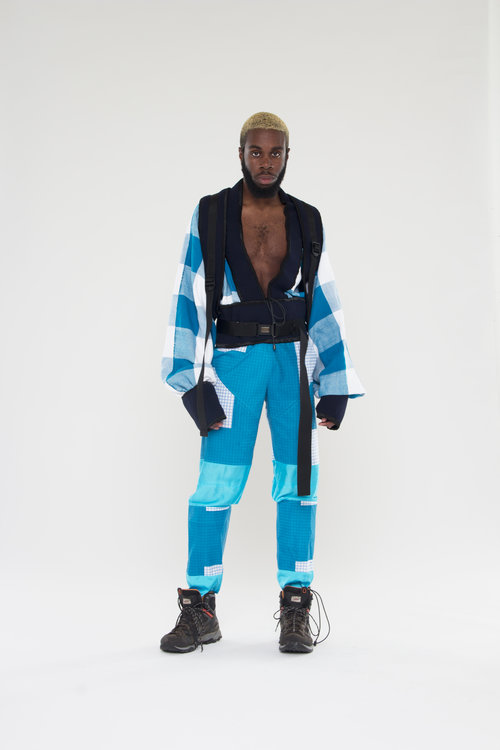 Sustainability is at the core of Patrick's practice, as he strives to reinvent luxury through a sustainable mindset. Crafted from reclaimed fabrics, organic yarns, and ethically produced materials, his pieces are designed and made in England. He is a strong advocate for reducing fashion's global impact through designing with moral practice.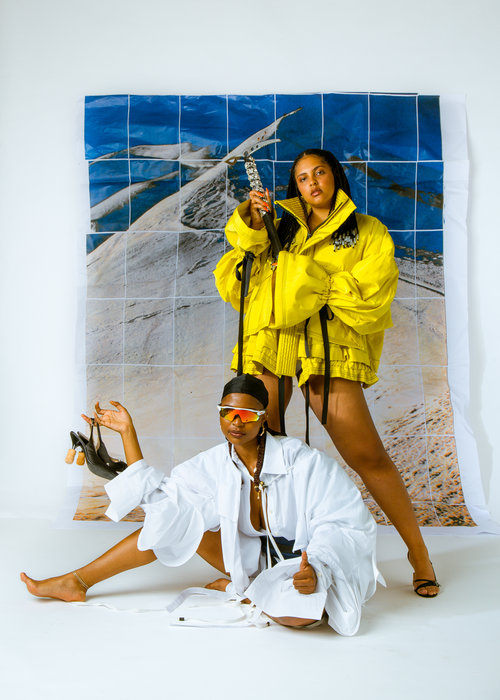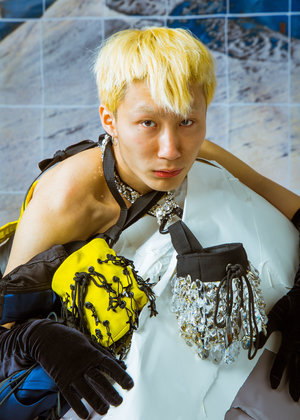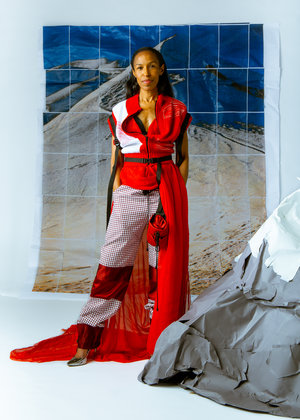 Even before this, Patrick gained the support of industry heavy weights, as his final collection from Central Saint Martins quickly gained sponsorship from the British Fashion Council, Swarovski, Burberry and Oakley. Now, at only 23 years old, McDowell is launching his namesake label with an expanded version of his highly praised inaugural collection.