CLIENTS
Naturally international, our clients dot the globe, as do their professional partnerships. We nurture our presence in the East Asian market and maintain our European relations with ongoing projects across the UK, Switzerland, France and Italy.
PORTFOLIO
Brands and partners that we've had the pleasure to collaborate with.
SERVICES
We pride ourselves in facilitating meaningful connections for our clients and creative talent through our extensive industry knowledge and international network of contacts.
PUBLIC RELATIONS
Editorial & Showroom Management
Celebrity Placement
International Media Relations
MARKETING & COMMUNICATIONS
Marketing strategy
Communications strategy
Copywriting
STRATEGIC BRANDING
Brand Strategy
Brand Management
Strategic Creative Briefing
CONSULTING
Sustainable Solutions & Communications
Retail Direction
Business Development
EVENT MANAGEMENT
Concept Development
Coordination
Invitations, Guest List & Follow-up Management
COMMUNITY MANAGEMENT
Social Media Strategy
Content Curation & Posting
Engagement and Interaction
PROFILE MANAGEMENT
Market Research
Collaboration Pitching & Negotiation
Project Management
INTERNATIONAL MARKET MANAGEMENT
Culture Research
Dual-location Brand Management & Project Management
CONTACT
We'd love to hear from you, let's chat! Connect with us via email & subscribe to our newsletter.
OFFICES
LONDON
Brody House 301
Strype Street
London, E1 7LQ
GENEVA
Route de Céligny 77
1298 Céligny CH
SHANGHAI — in partnership with V/Collective
Huitai Building, 9 floor, n°430
Xujiahui Road, 200020
Shanghai, China
MAY is a London-based communications agency that bridges knowledge, ethics and influence across the fields of fashion, design and lifestyle. Scroll down to learn more or continue to our stories.
A post Summer solitary reverie of a rave by RAFAEL KOUTO
Rafael Kouto releases a limited-edition collection and accompanying short film on Vogue Italia.
In collaboration with the Zurich Silk Association, this collection doubles as a cultural project, aiming to preserve the authentic' savoir faire' of the Swiss fashion and textile industry by situating it in an international and contemporary context.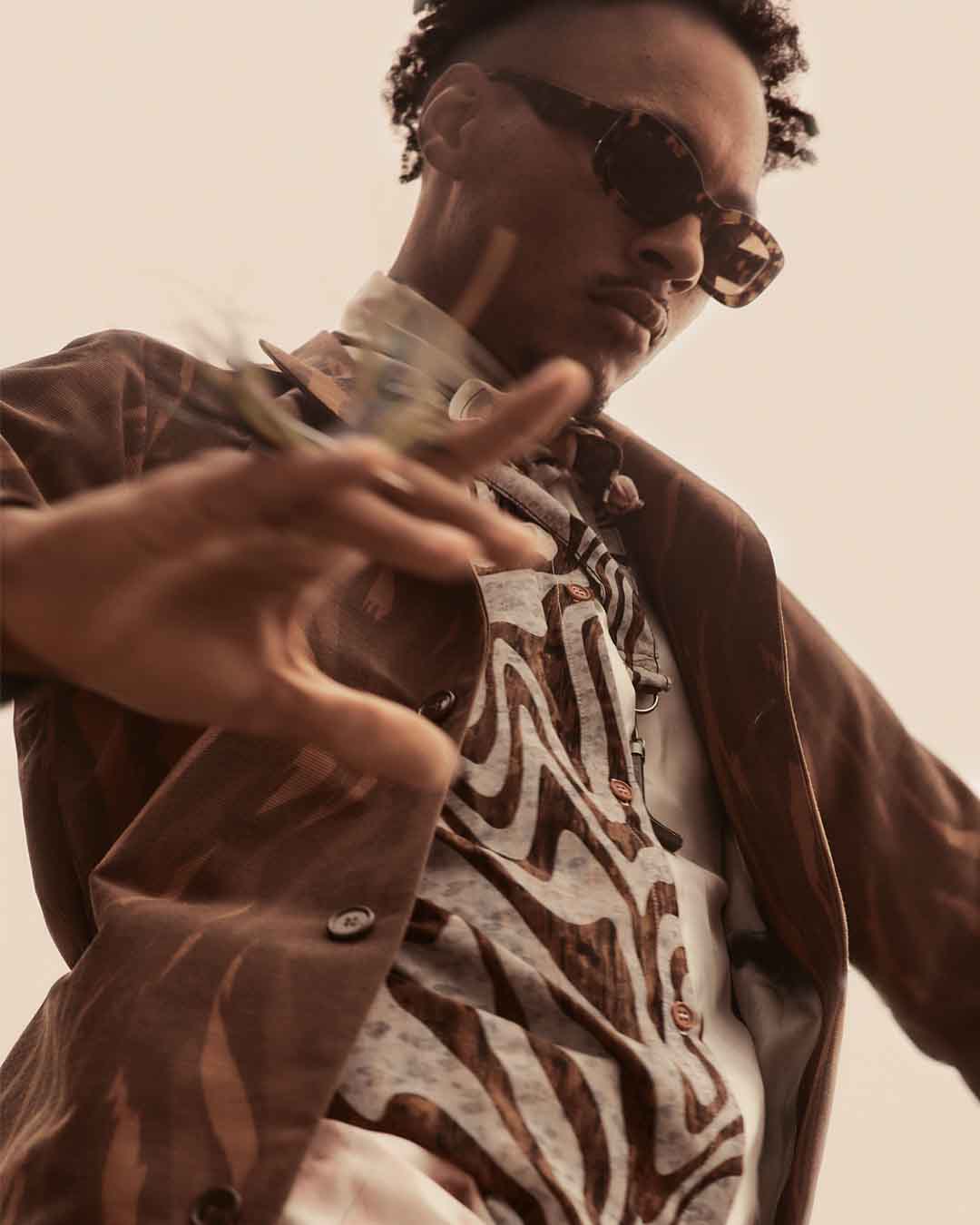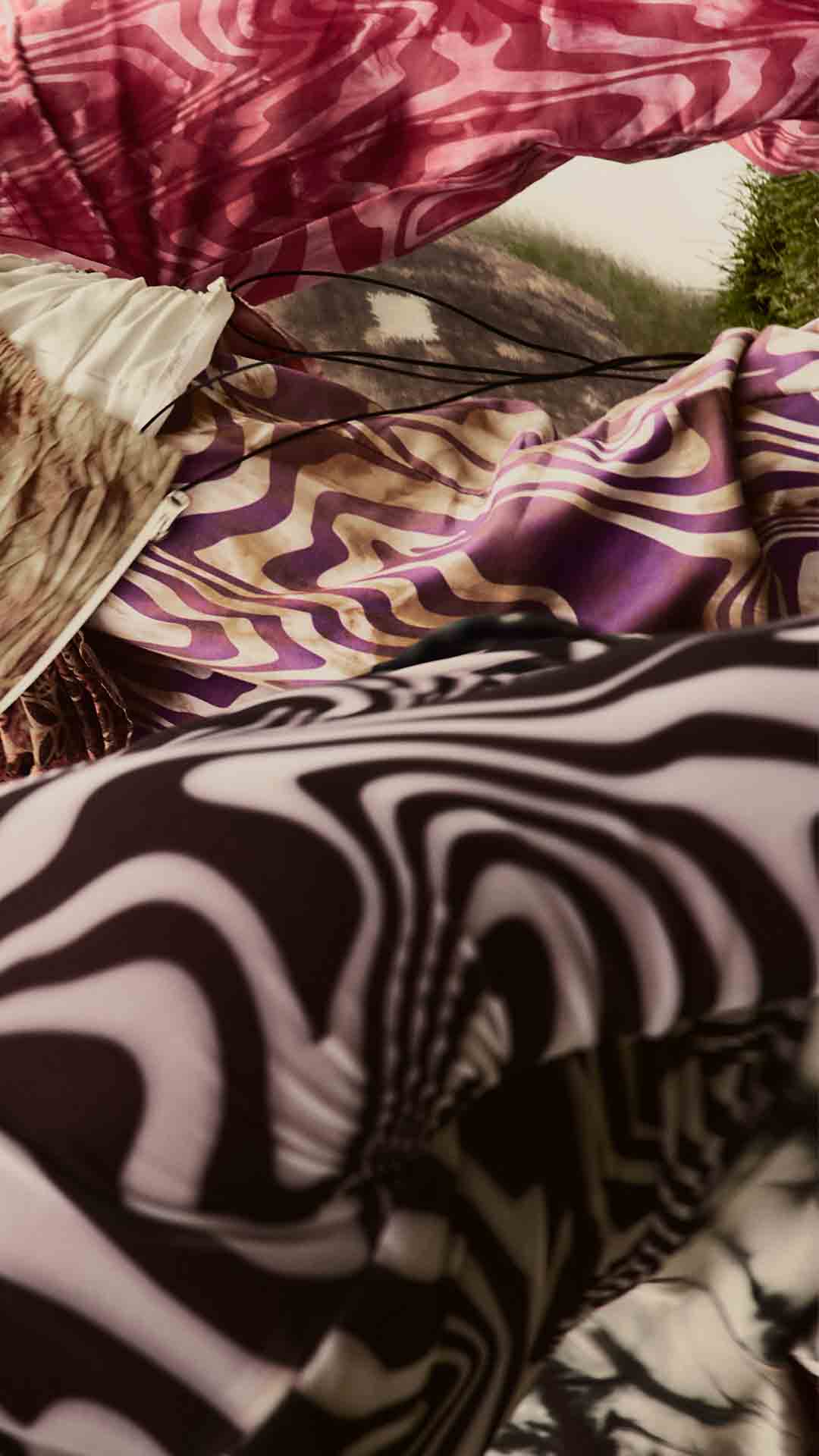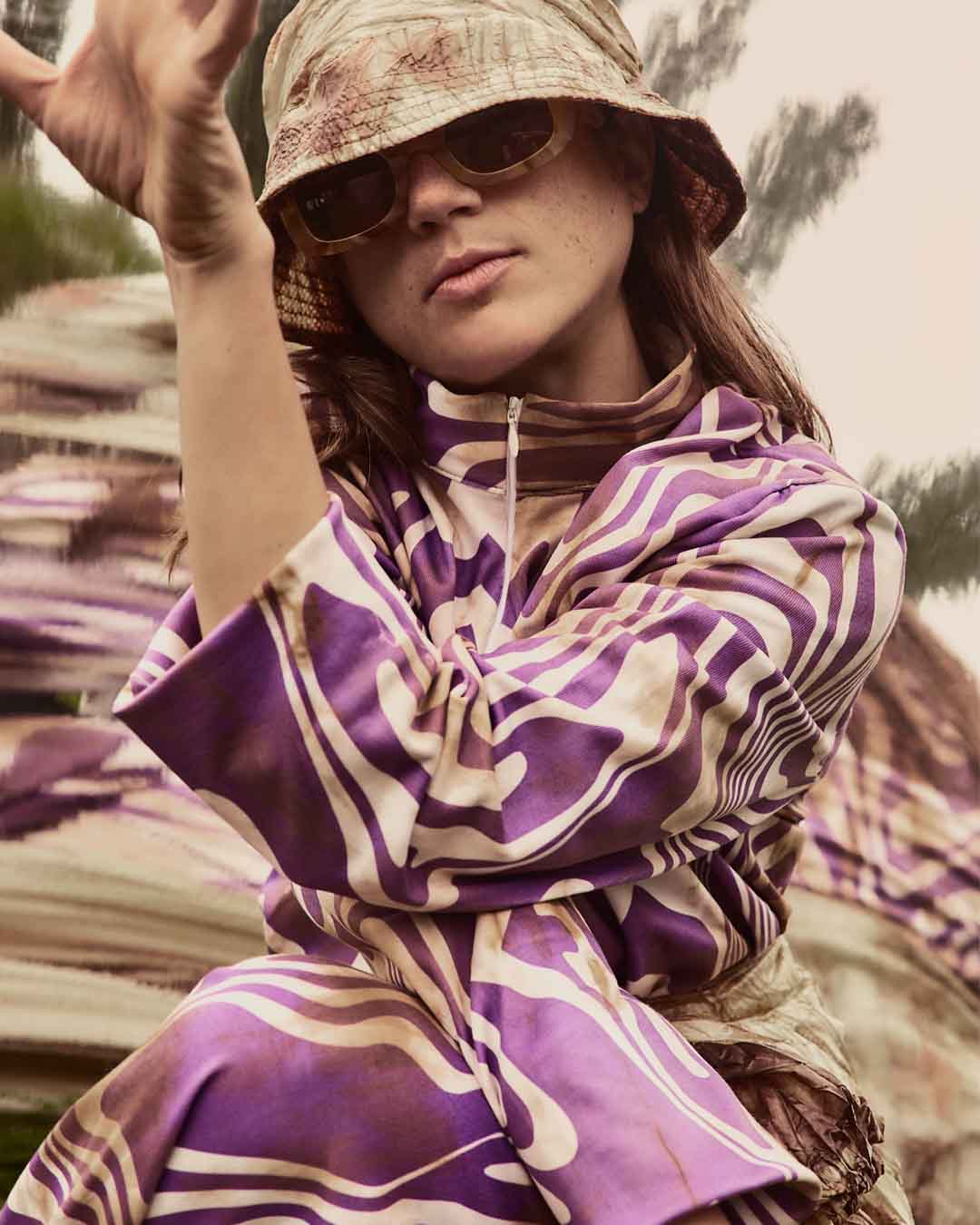 'A post summer solitary reverie of a rave', focuses on the escapist daydream of post-pandemic freedom. Trippy patterns, psychedelic and acid prints, reveal a journey into the realm of liberation, self-expression and unconditional togetherness. Visionary intricacies of traditional couture and local hand-crafting techniques are informed by Rafael Kouto's distinctive hybrid aesthetic of merging West African and Western cultures.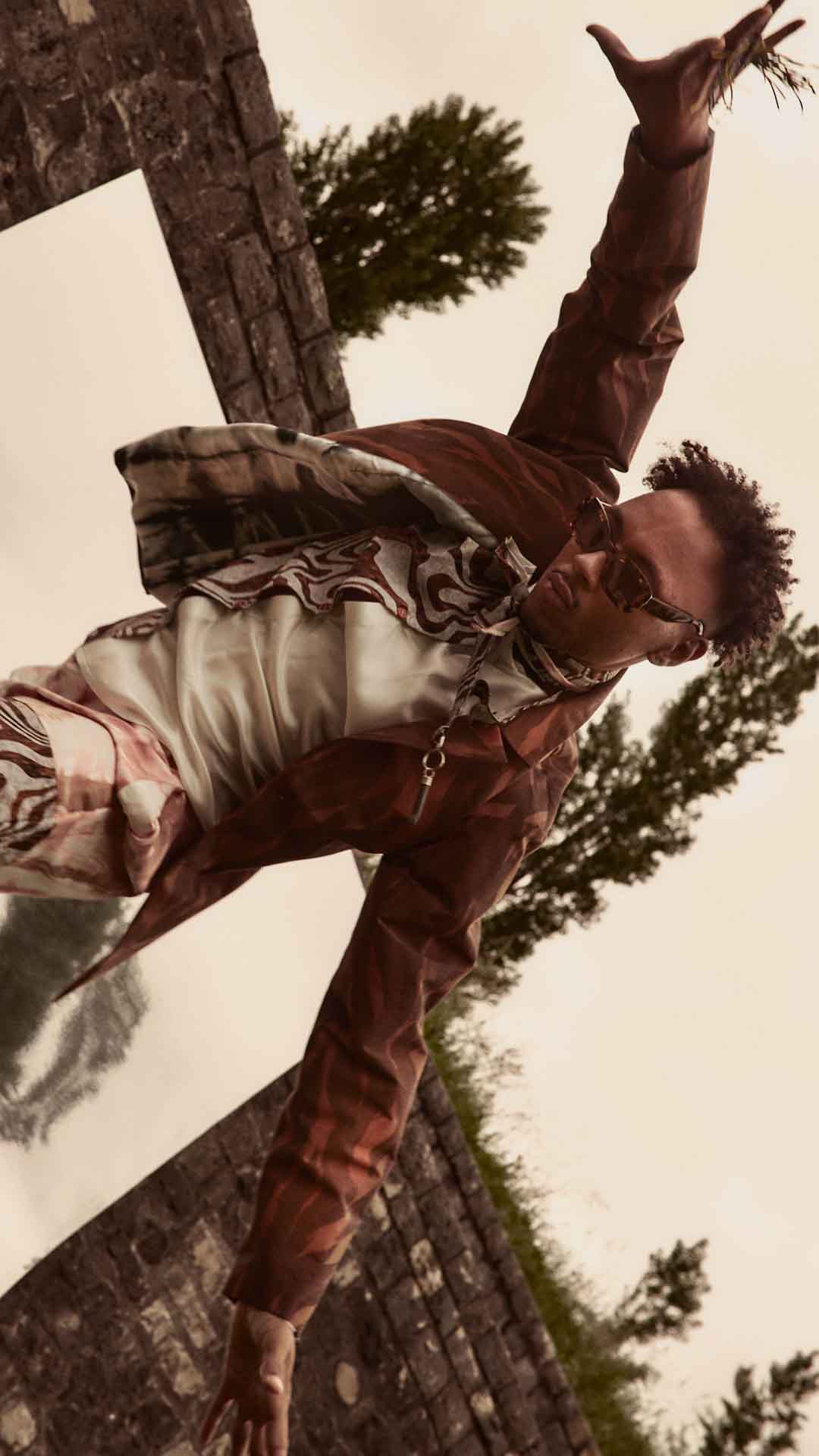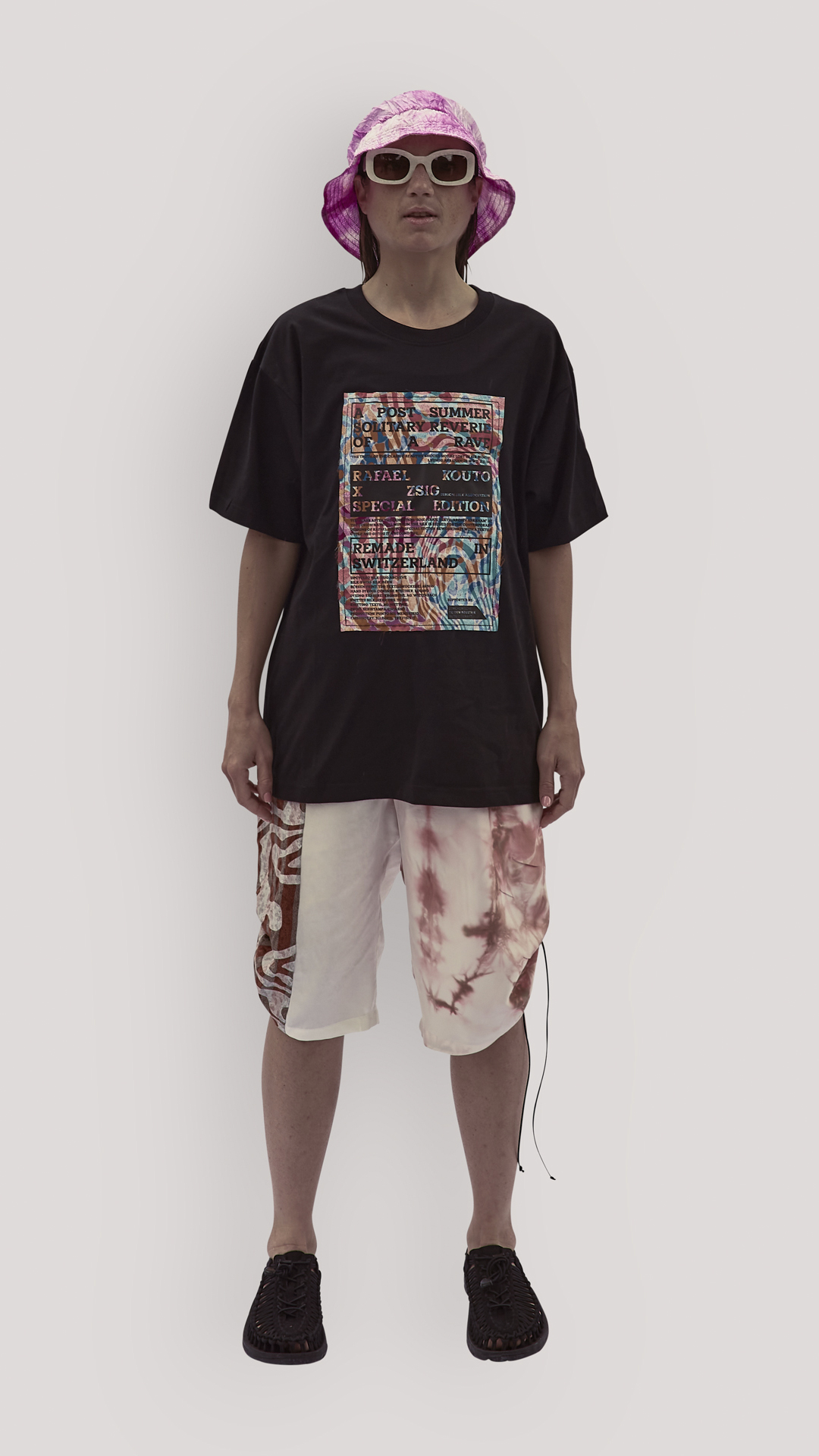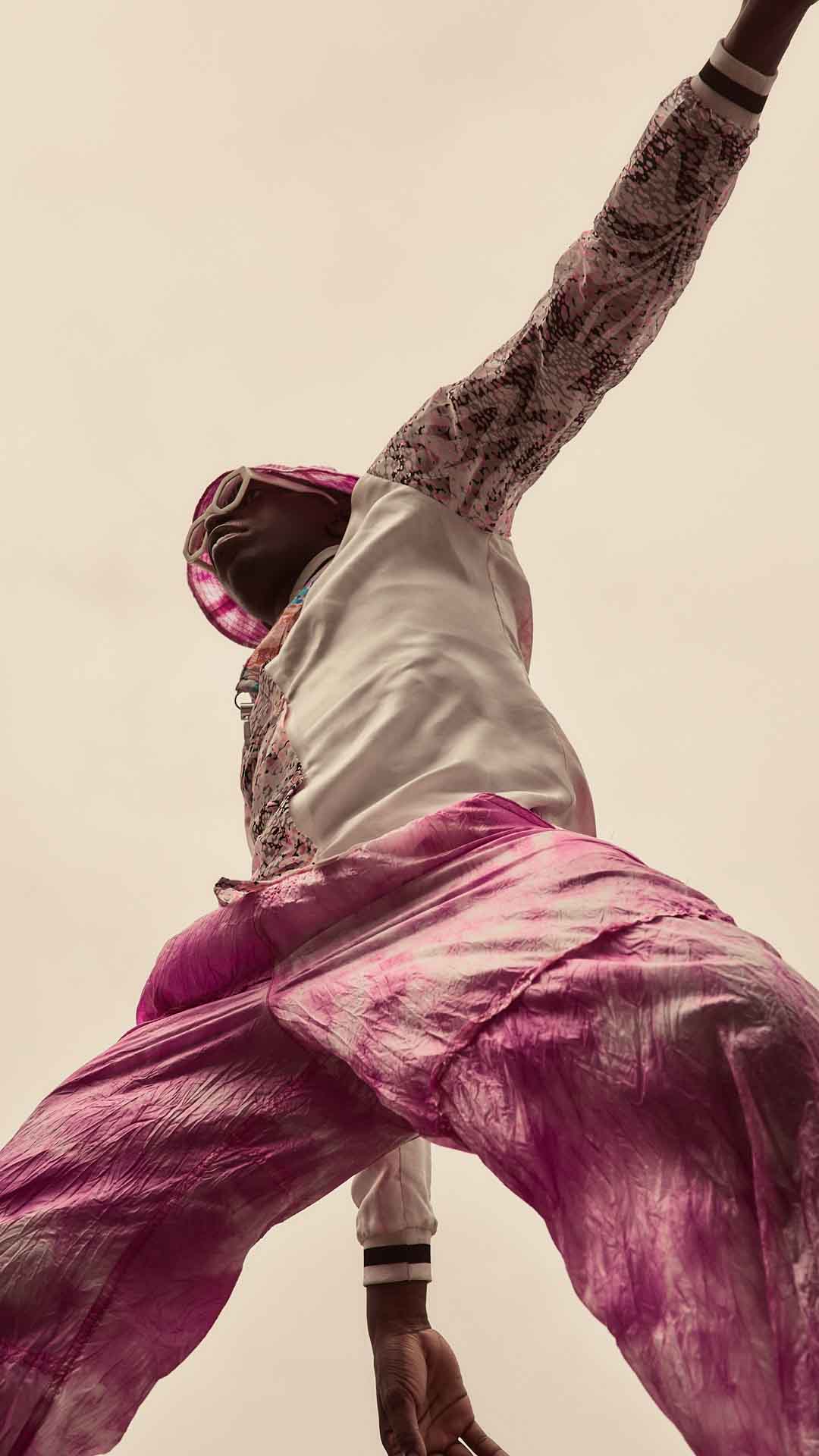 This special edition Summer 2021 collection includes a wide range of pieces including draped and silk dresses, silk shirts, parachute ensembles encompassing dresses, trousers, jackets, bags and hats, sweatshirts and trousers ensembles, tulle printed tops, hand-dyed tank tops, bags and bucket hats. It will also include futuristic jewellery pieces that are made out of electronic wires, parts from computers and TV's.